This news round up includes a discussion on whether a company should use a business Facebook page as its primary website, SEO rankings and how to improve them and why you need to use an analytics package.
I've had a busy couple of weeks developing a new site, finishing and going live with another site I have been working on for a while, and adding pages to an existing site to enable an established business to take a new direction within their market. All three were written in WordPress and have required different skills to achieve the end result, but common to them all has been keeping search engine optimisation (SEO) and security in mind.
Using a business Facebook page as your primary website
The Globe and Mail published a very interesting article on whether Facebook should be used "…..for your primary business website." The article lists the pros and cons of only having a business Facebook page rather than a traditional website. I agree with many of the points – as a small business I think Facebook is excellent for getting a message across quickly to a lot of people, so I have a business Facebook page and use it to promote my business, but I also have a website too. My overriding reason for recommending that clients have a website as well, and unfortunately the article doesn't cite this as a con of using only Facebook, is that having a website serves to validate who the business is for potential clients.
Social media is so full of rogue articles and false stories that if I were buying any goods from a company, I would want to know that it is bone fide. Although anyone can set up a website, it adds a little kudos to the company and thus I would trust it more. Therefore, I would always recommend having a website as well. Moreover social media such as Facebook, Twitter, Instagram etc., are tools of communication that should complement the company's main message, rather than be the only source of information.
When do you need a new website
I'm a big fan of this publication http://www.business2community.com. The articles are generally well written and of interest to anyone in the web design and development industry. This latest article is no exception and well worth reading. So many companies write websites and don't effectively maintain them so they become obsolete dinosaurs that can badly reflect on the company. Nothing puts me off more than browsing a website only to find that the information is out of date. If companies don't maintain such a vital source of marketing in the modern world, then it sadly puts into question their customer service – whether that is justified or not – that's how it is interpreted.
Ways to improve your SEO
The words SEO are constantly being banded about, potentially with little understanding of how this can be achieved apart from ensuring your site pages and posts have the right keywords. However, it's much more complex than that. Search engines look to other factors when deciding upon rankings. www.promotionworld.com lists other factors to consider such as provide engaging content, utilise your images and include a 'contact us' page. I would add to that keeping the content fresh and new to encourage people to re-visit and penalising issues such as broken links.
Broken links
Talking of broken links…..this article is well worth reading to understand the impact that a poorly maintained website can have on its rankings – http://www.huffingtonpost.com. Always keep in mind that robots search your site all the time to check its efficiency and whether it is up to date or not. Broken links are the kryptonite of website owners!
Still on the subject of broken links – when is anything about websites not about SEO and broken links! – http://www.smartcompany.com.au/ published an article on some research they conducted. It is of no surprise whatsoever that "35% of analysed sites have broken internal links (70% of those return a 4xx code – which fundamentally means that the search engines cannot find your page) and 25% of sites have broken external links." Please, please, please spend a couple of hours a month just looking at your website for the issues that the article highlights. It's time far better spent fixing any of those issues than writing social media updates – or better still – if you don't have the time every month, please pay someone to do that for you (preferably me!!!). It will be the best £99.00 spent on your website marketing activity.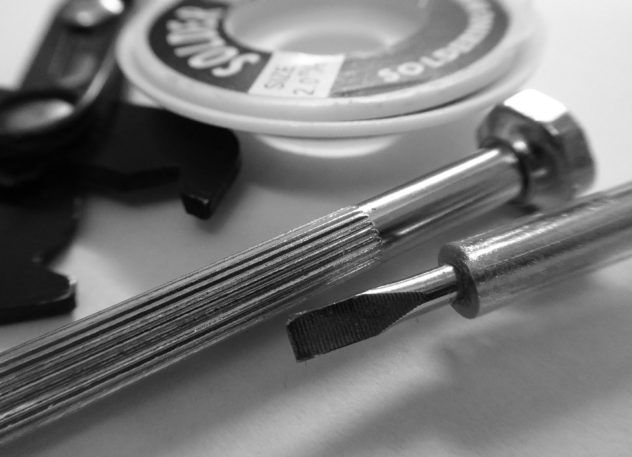 Add blogs and videos
On a similar theme http://www.nasdaq.com discusses making the landing page of your website stand out from the masses and adding videos and blogs to make the site interesting for the user. The article quotes Pete Muckley, vice president of marketing at Trust Company of America as saying "I would revisit the importance of having a clean, professional website that properly represents your business."
Firefox updates
Firefox has apparently, according to https://www.engadget.com, released some new features for its iOS browser. The article states that it has made searching quicker and easier. I have to say that I haven't yet loaded Firefox on my iPhone as I rarely use it for web browsing – the benefit to working from home on a laptop all day means I have access to the internet all the time on my laptop! – but as Firefox is my web browser of choice I may just load it on to see how it compares with Safari.
Analytics
The last thing I want to cover is analytics. I do remember when I was studying public relations, many moons ago, one of the first things the lecturers questioned us bright eyed and bushy tailed students, with our imaginative and zealous PR strategies, was how would we measure the success of our campaigns? This was something that very few of us had ever thought about, but significantly it is one of the major things to consider. How will you ever know whether any work you do has been effective if you don't have a method of measuring its effectiveness? Fortunately for web developers there are many analytics programs out there that can track your site to see how effective any changes you make are. http://customerthink.com re-asserts that analytics are vital to understanding how effective a web-based strategy has been. Understanding the statistics can be quite complicated, but once you get the hang of it, it can really help when making any changes to your website.
Keep updating your devices
And finally, make sure you keep your devices up to date. The Telegraph has written an article about a bug in iPhones that hackers can break through – please make sure you upgrade to the most up to date operating systems.